Lana Mahnic (Slovenia) | Miss World 2011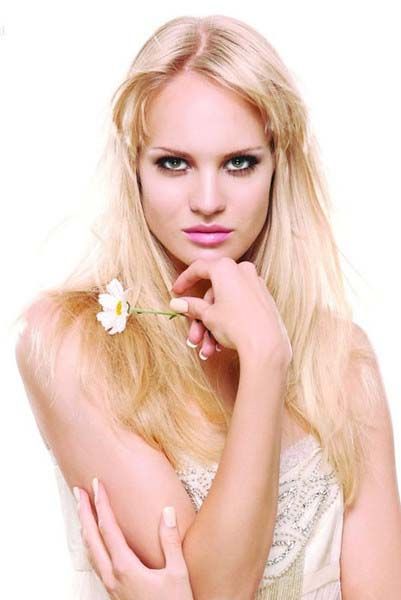 Miss World 2011
Candidates | Contestants
Profile
Miss Slovenia
Lana Mahnic
Age: 21
Height: 1.76m
Hometown: Grosuplje
Language(s): Slovene & English
Notes: Lana Mahnic is the reigning Miss Slovenije 2011.
BIOGRAPHY
Lana has an undergraduate degree in international business. Lana has lived in New York, Athens and Carlo and has just finished studying in London. Hobbies include: fashion, tennis, swimming and oriental dancing.
Interview
Tell us a little something about your Country ?
Slovenia is positioned in central Europe with a population of two million. Slovenia is a historically and culturally rich country.
Future ambitions ?
To help Slovene companies in the international markets and to work in the fashion business.
Describe yourself
I am very ambitious and passionate. I like to live my life to the fullest.
Personal Motto?
The sky is the limit.
Favourite food ?
My favourite food is Italian, Oriental and Japanese; however, I always like trying new tastes.
Favourite Music / Books ?
I like a variety of music from classical to techno, similiarly with books, my favourite author is D.H. Lawrence.
Do you have any pets ?
Yes, I have a cat.
What is the proudest moment of your life or most memorable day?
The proudest moment of my life was graduating from university and my first runway show.
Special Talents ?
Oriental dancing.
Any other interesting facts ?
I have lived in New York, Athens and Cairo; I have just finished studying in London.
* Back to Miss World 2011 Delegates:
Africa
|
Americas
|
Asia & Oceania
|
Caribbean
|
Europe