Sasha Joyce (Bahamas) | Miss World 2011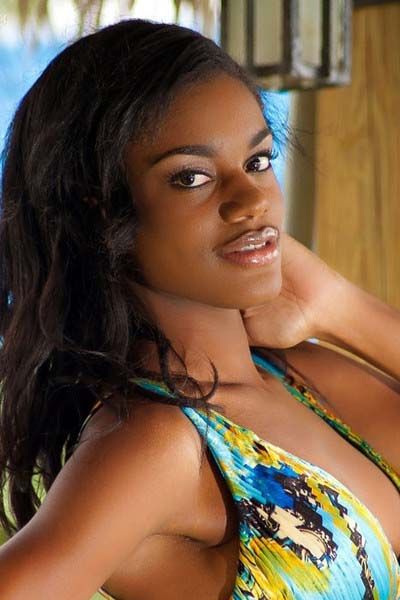 Miss World 2011
Candidates | Contestants
Profile
Miss Bahamas
Sasha Joyce
Age: 23
Height: 1.74m
Hometown: Freeport
Language(s): English
Notes: Sasha Joyce was crowned Miss Bahamas World 2011 during the Miss Bahamas 2011 beauty competition.
BIOGRAPHY
Sasha is a Graduate of Business Administration and Management and aspires to open her own after school community centre. Sasha was the founder of her University's International student organisation and has represented the Bahamas at International track and field competitions.
INTERVIEW
Tell us a little something about your Country ?
The Bahamas is so diverse, from the people to the islands and the bays that make it up. My hometown, New Providence, is the capital and the heart of the Bahamas.
Future ambitions ?
To obtain my Masters in Social Work and Business Administration and to open my own after-school community centre.
Describe yourself
I am a very sincere and honest individual. I believe in always placing your best into anything you do. Life is what you make it.
Personal Motto?
Why take second place when first is open. If you do this, you'll have a tendency to do this for the rest of your life.
Favourite food ?
Anything my mother cooks, more specifically, her macaroni and cheese.
Favourite Music / Books ?
My favourite music is anything I can relate to. My favourite book is 'Roll of Thunder, Hear My Cry'.
Do you have any pets?
Yes, I have three goldfish and dog, Geno. He's a miniature Schnauzer.
What is the proudest moment of your life or most memorable day?
The day I graduated from university and the day I taught two children to swim in one day.
Special Talents ?
Track and field.
Any other interesting facts ?
I was the founder of my University's International Student Organisation. I was featured in the Nassau Tribune as Athlete of the Week. I have represented the Bahamas at international track and field competitions.
* Back to Miss World 2011 Delegates:
Africa
|
Americas
|
Asia & Oceania
|
Caribbean
|
Europe