Denisa Domanska (Czech Republic) | Miss World 2011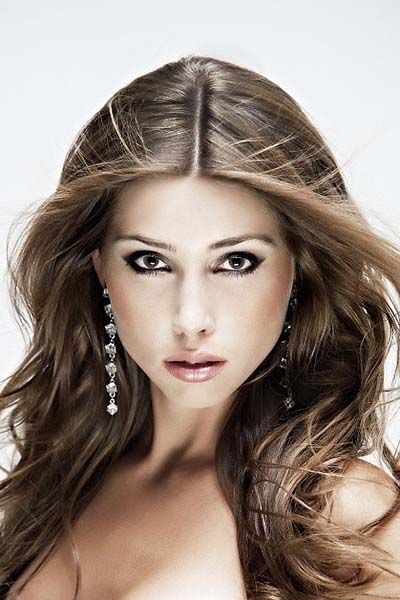 Miss World 2011
Candidates | Contestants
Profile
Miss Czech Republic
Denisa Domanska
Age: 19
Height: 1.74m
Hometown: Korycany
Language(s): Czech & English
Notes: Denisa Domanska was crowned Ceska Miss World 2011 during the Ceska Miss 2011 beauty contest.
BIOGRAPHY
Currently a University student, Denisa hopes to achieve a career in dentistry. Hobbies include: playing the piano, folklore dancing, tennis, skiing and snowboarding.
Interview
Tell us a little something about your Country ?
Rokycany is a picturesque country town situated in southern Moravia in a fertile region with lots of cornfields and vineyards.
Future ambitions ?
To become a dentist and travel around the world.
Describe yourself
I am a friendly and smiley girl. I always try to do my best and fulfil my dreams.
Personal Motto?
Life is like a box of chocolates, you never know what you try.
Favourite food ?
Beef steak and grilled vegetables.
Favourite Music / Books ?
My favourite book is 'Quo Vadis' by Henryk Sienkiewicz.
Do you have any pets?
Yes, I have a cat.
What is the proudest moment of your life or most memorable day?
I played my first ever piano concert at the age of 7.
Special Talents ?
Folklore dancing.
Any other interesting facts ?
Diving training, travelling, playing the piano and sport.
* Back to Miss World 2011 Delegates:
Africa
|
Americas
|
Asia & Oceania
|
Caribbean
|
Europe