Angelika Ogryzek (Poland) | Miss World 2011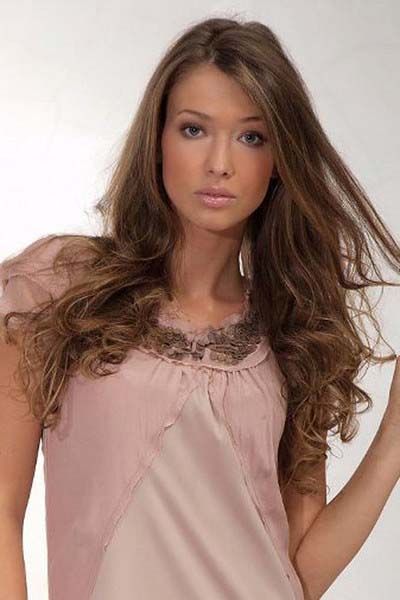 Miss World 2011
Candidates | Contestants
Profile
Miss Poland
Angelika Ogryzek
Age: 19
Height: 1.76m
Hometown: Szczecin
Language(s): Polish, English & German
Notes: Angelika Ogryzek is the reigning Miss Polski 2011.
BIOGRAPHY
Angelika is studying for her degree in Law and aspires to become an international lawyer. Her hobbies include: swimming, rollerblading and dancing. Angelika hopes to learn Latin dance in the near future. She describes herself as a loyal, sociable and ambitious person.
Interview
Tell us a little something about your Country ?
Poland is located between the Baltic Sea and the mountains. There are many beautiful landscapes worth seeing. My hometown, Szczecin, is brimming with life and events.
Future ambitions ?
I intend to become a lawyer and my dream is to travel all over the world and learn at least two more languages.
Describe yourself
I am loyal, ambitious and a sociable person. I believe I am courageous because I like taking up new challenges.
Personal Motto?
Say what you mean, mean what you say, and do what you promise to do.
Favourite food ?
I am the follower of healthy nutrition which is why I eat plenty of fruit and vegetables.
Favourite Music / Books ?
I enjoy reading detective stories because unravelling mysteries fascinates me.
Do you have any pets?
Yes, I have a cat called Niunia and a rabbit. They enjoy playing together.
What is the proudest moment of your life or most memorable day?
The most memorable day is the day my parents told me I would have a baby brother.
Special Talents ?
I am a good swimmer and can easily learn foreign languages and mathematics.
Any other interesting facts ?
I used to practise swimming and took part in Polish championships.
* Back to Miss World 2011 Delegates:
Africa
|
Americas
|
Asia & Oceania
|
Caribbean
|
Europe