Lindsay Japal (Cayman Islands) | Miss World 2011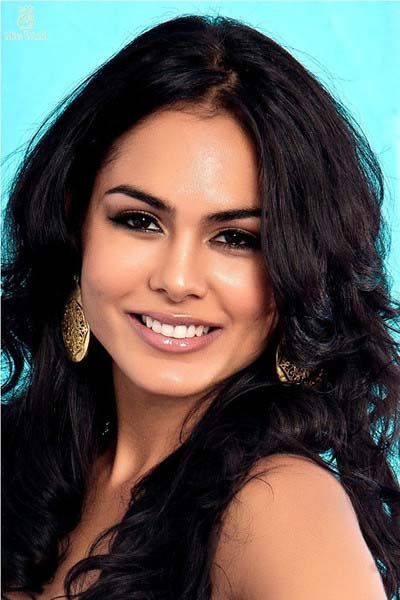 Miss World 2011
Candidates | Contestants
Profile
Miss Cayman Islands
Lindsay Japal
Age: 23
Height: 1.75m
Hometown: Georgetown
Language(s): English
Notes: Lindsay Japal is the reigning Miss Cayman Islands 2011.
BIOGRAPHY
Lindsay has a degree in Business Administration and currently works as an accounts assistant. She loves the great outdoors, especially the beach. Other hobbies include: reading and spending time with family and friends. Interestingly, Lindsay is a certified Scuba Diver and in 2010 she completed her first two-tank dive with five close friends and relatives. This is her proudest moment to date.
INTERVIEW
Tell us a little something about your Country ?
The Cayman Islands are a perfect balance of an ideal island paradise and a melting pot of some ninety cultures.
Future ambitions ?
Complete a Bachelors in Finance and a minor in Marketing. Obtain and MBA. I have also pledged my support to the central Caribbean Marine Institute to ensure a greener Cayman Islands.
Describe yourself
I am a humble, warm and approachable young woman with a strong sense of self and tenacious attitude towards achieving the gals I set. I firmly believe in presence, passion and positivity.
Personal Motto?
I've always tried to live by this quote, "As you grow older you will discover that you have two hands, one for helping yourself, one for helping others." – Audrey Hepburn
Favourite food ?
Stewed Conch
Favourite Music / Books ?
My favourite music spans from Maroon 5 to Bob Marley
Do you have any pets?
Yes, a rescue dog from our local Humane Society. His name is Rocky "Rockstar" Japal.
What is the proudest moment of your life or most memorable day?
In April 2010, I completed my first two-tank dive and received my PADI certification with 5 close friends/relatives. It was awesome!
Special Talents ?
I can run in 5 inch heels and have an incredibly high metabolism.
Any other interesting facts ?
I am a PADI certified scuba diver.
* Back to Miss World 2011 Delegates:
Africa
|
Americas
|
Asia & Oceania
|
Caribbean
|
Europe