Nicoline Artursson (Sweden) | Miss World 2011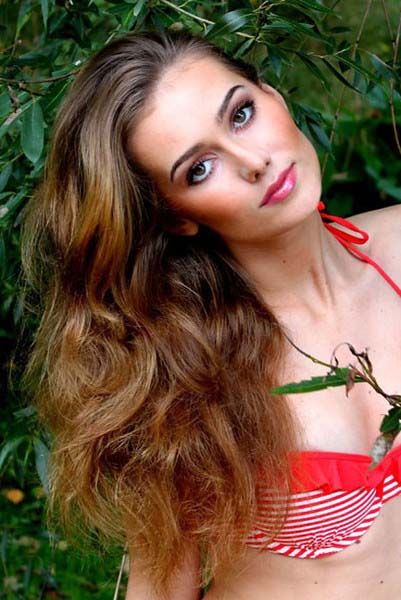 Miss World 2011
Candidates | Contestants
Profile
Miss Sweden
Nicoline Artursson
Age: 18
Height: 1.77m
Hometown: Halmstad
Language(s): Swedish, English, French & Danish
Notes: Nicoline Artursson is the reigning Miss World Sweden 2011.
BIOGRAPHY
Nicoline, an economic student, is passionate about gymnastics and charity work. She has been training as a gymnast for the past 8 years at an elite level. Hobbies include: athletics, dance, singing and photography. Nicoline describes herself as a positive girl who loves new experiences and challenges.
Interview
Tell us a little something about your Country ?
Halmstad is located on the west coast of southern Sweden. There are beautiful beaches and many golf courses. There are approximately 60,000 people living in Halmstad.
Future ambitions ?
My greatest ambition is to work with charity and I am especially dedicated to children's needs. I'm a great entrepreneur with high goals.
Describe yourself
I'm a positive girl who loves different experiences and challenges. Good health is very important to me, therefore I train a lot.
Personal Motto?
You will never know until you try.
Favourite food ?
One of my favourite foods is new summer potatoes with fillet of beef, salad and a little flavouring of sauce with crispy vegetables.
Favourite Music / Books ?
My favourite music depends but I like a lot of chill out lounge music, house and a little bit of pop.
Do you have any pets?
I have one cat called Tussie and one little dog called Zara.
What is the proudest moment of your life or most memorable day?
I have several proudest moments but the biggest two of my life were competing in the mini Olympic games in gymnastics and receiving the highest grade in my diploma.
Special Talents ?
I have a good hand with people and I'm a great coach in making other people succeed in what they do. I'm a good spokesperson. I'm outstanding in marketing.
Any other interesting facts ?
I've been training gymnastics for 8 years at elite level and also athletics (high jump) at elite level where I was among the top 20 best in Sweden. I've also played in the B-team at volleyball where I live.
* Back to Miss World 2011 Delegates:
Africa
|
Americas
|
Asia & Oceania
|
Caribbean
|
Europe