Karen Quintanilla - El Salvador | Miss World 2011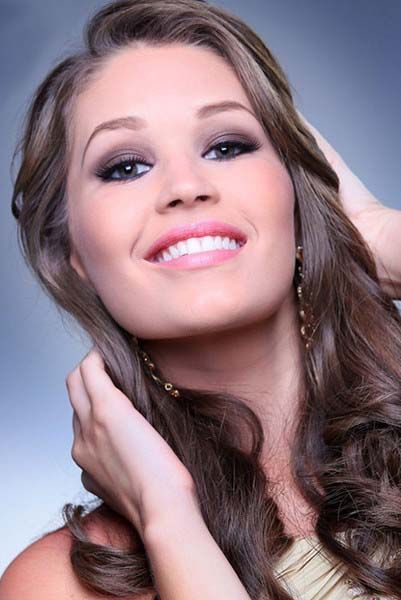 Miss World 2011
Candidates | Contestants
Profile
Miss El Salvador
Karen Quintanilla
Age: 17
Height: 1.72m
Hometown: San Salvador
Language(s): Spanish
BIOGRAPHY
Karen is in her last year of high school and aims to become a gourmet chef after being inspired by her grandfathers cooking. Her hobbies include: playing the flute, painting, Arabic dancing and reading.
INTERVIEW
Tell us a little something about your Country ?
El Salvador is a country with many attributes and potential, a great culture and it has honest working citizens. San Salvador is a relatively small city, full of jobs and working and active people, everything is very close.
Future ambitions ?
I want to be a gourmet chef and have my own restaurant.
Describe yourself
I am someone who always seeks to be happy and cheerful; I am strong, charismatic and perseverance.
Personal Motto?
Life goes on. I think life is beautiful no matter how big any problem, whatever happens we have to keep living with a big smile on our face.
Favourite food ?
Mexican food. I love Oreo cheesecake and every dessert with strawberries.
Favourite Music / Books ?
I like music from England and instrumental music; to be specific I love 'The Beatles'. My favourite book is 'The John Lennon Life' by Philip Norman.
Do you have any pets?
I love animals but do not have any myself.
What is the proudest moment of your life or most memorable day?
I enjoy every family birthday because I have a very close family.
Special Talents ?
I play the flute.
Any other interesting facts ?
I can Arabic dance.
* Back to Miss World 2011 Delegates:
Africa
|
Americas
|
Asia & Oceania
|
Caribbean
|
Europe