Snezana Kuzmanovic (Bosnia & Herzegovina) | Miss World 2011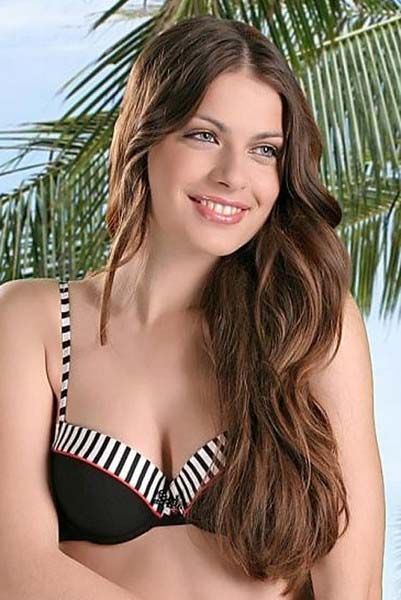 Miss World 2011
Candidates | Contestants
Profile
Miss Bosnia & Herzegovina
Snezana Kuzmanovic
Age: 17
Height: 1.78m
Hometown: Laktasi
Language(s): Serbian & English
Notes: Snezana Kuzmanovic is the reigning Miss BiH za Miss Svijeta 2011.
BIOGRAPHY
Snezana is currently a student studying architectecture and aspires to become a successful architect. She enjoys listening to all types of music, in particular RnB, pop and dance music.
Interview
Tell us a little something about your Country ?
It is a small country and not so developed. Although a small country, Bosnia & Herzegovina is the most beautiful and best country to live in. Bosnia & Herzegovina has a rich cultural diversity.
Future ambitions ?
To finish school, become an architect and a famous model.
Describe yourself
I am stubborn, friendly and very courageous. I like to help people who need help because there is nothing better than seeing a smile on people's faces.
Personal Motto?
Live everyday like it is your last day, because maybe tomorrow you will not see it.
Favourite Music / Books ?
I particularly like R'n'B, pop, dance and R'n'R music and 'The Twilight Saga', 'Anna Karenina' and 'Pretty Little Liars'.
Do you have any pets?
A cat called Caki.
Special Talents ?
Acting, dancing and fashion modelling.
Any other interesting facts ?
I wrote a few articles for the school newspaper.
* Back to Miss World 2011 Delegates:
Africa
|
Americas
|
Asia & Oceania
|
Caribbean
|
Europe