Tania Bambaci (Italy) | Miss World 2011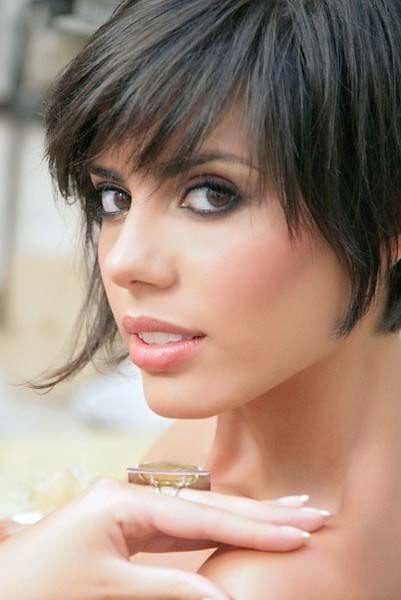 Miss World 2011
Candidates | Contestants
Profile
Miss Italy
Tania Bambaci
Age: 21
Height: 1.83m
Hometown: Barcellona Pozzo di Gotto
Language(s): Italian, English & Spanish
Notes: Tania Bambaci is the reigning Miss Mondo Italia 2011.
BIOGRAPHY
Tania is very interested in fashion and hopes to pursue a career in this profession. Other interests include Caribbean dancing, singing, swimming and reading.
Interview
Tell us a little something about your Country ?
Barcellona Pozzo di Gotto, my town, has about 50,000 inhabitants. It's a town on the coast opposite the Aeolian Island.
Future ambitions ?
I want to be successful in fashion and cinema.
Describe yourself
I consider myself a cheerful and determined person. I am very sincere in friendship and in my love life.
Personal Motto?
Don't talk about people if you can't talk well about them.
Favourite food ?
I love the Mediterranean diet especially the parmigiana, a typical Italian dish, which is prepared with friend egg plant, tomato sauce, cheese and then oven-baked... Very delicious!
Favourite Music / Books ?
I like easy listening music and I read romance and classic novels.
Do you have any pets?
No, I do not have any pets.
What is the proudest moment of your life or most memorable day?
Even though I was young, I very much remember the birth of my younger brother. It was a very exciting day that I will never forget.
Special Talents ?
Singing and Caribbean dancing.
Any other interesting facts ?
I like cooking and inventing new dishes for my family and friends.
* Back to Miss World 2011 Delegates:
Africa
|
Americas
|
Asia & Oceania
|
Caribbean
|
Europe