Chloe Chen (Malaysia) | Miss World 2011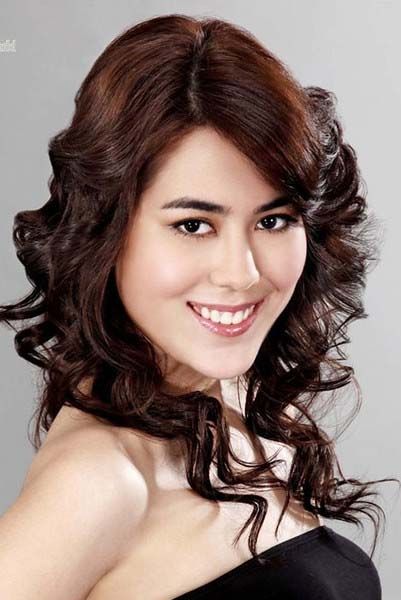 Miss World 2011
Candidates | Contestants
Profile
Miss Malaysia
Chloe Chen
Age: 21
Height: 1.75m
Hometown: Kuala Lumpur
Language(s): Bahasa Malaysia, Malay, English, French & Basic Spanish
Notes: Chloe Chen is the reigning Miss Malaysia World 2011.
BIOGRAPHY
Chloe gained a first class honours degree in Business Management and hopes to one day run her own successful business. Chloe can play the guitar and her favourite music is alternative rock. Having spent time on her grandparent's farm growing up, Chloe loves nature and the great outdoors. She has a cat named Manx and a dog named Bianca.
INTERVIEW
Tell us a little something about your Country ?
Malaysia is a diverse, multicultural country; a melting pot of different cultures, religions and ethnicities all coming together. We are a modern nation, with big urban cities and skyscrapers, but we also treasure nature, having some of the most beautiful beaches and oldest rainforests in the world.
Future ambitions ?
To become a successful entrepreneur and philanthropist.
Describe yourself
I am a friendly, outgoing person and I love a good laugh. I'm sensitive and very receptive to the feelings of other people. I always keep an open mind and I respect and appreciate the views and opinions of others.
Personal Motto?
Dream as if you'll live forever; live as if you'll die tomorrow.
Favourite food ?
My favourite food is Rendang which is a Malaysian dish, made of either beef or chicken. Rendang is often served with Lemang during festive seasons which is rice cooked in bamboo.
Favourite Music / Books ?
I love all types of music, but my favourite music genre would have to be alternative rock, the likes of Oasis and The Magic Numbers. My favourite books are 'Through a Glass, Darkly' by Jostein Gaarder and 'The 5 People You Meet in Heaven' by Mitch Albom.
Do you have any pets?
Yes, I have a cat named Manx and a dog named Bianca. Manx was an abandoned kitten found on the streets and Bianca came from an animal shelter.
What is the proudest moment of your life or most memorable day?
The proudest moment of my life would be graduating with first class honours. It was something I worked very hard for, and being able to achieve my goal was truly a very proud moment for me.
Special Talents ?
Playing the guitar and Malaysian dancing.
Any other interesting facts ?
Having spent time on my grandparent's farm growing up, I've always had a soft spot for the countryside and I love being close to nature.
* Back to Miss World 2011 Delegates:
Africa
|
Americas
|
Asia & Oceania
|
Caribbean
|
Europe