Paola Chaverri - Costa Rica | Miss World 2011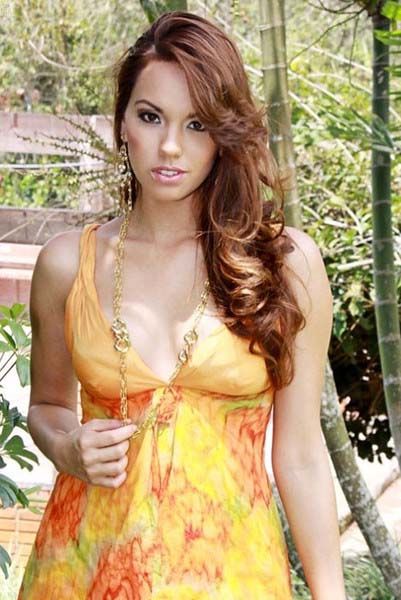 Miss World 2011
Candidates | Contestants
Profile
Miss Costa Rica
Paola Chaverri
Age: 19
Height: 1.80m
Hometown: Heredia
Language(s): Spanish & English
Notes: Paola Chaverri is the reigning Miss World Costa Rica 2011. She also competed in Miss Global Beauty Queen 2011 beauty competition.
BIOGRAPHY
Currently completing an accounting degree, Paola hopes to achieve a career in Government and travel to other parts of the world. Paola has five dogs, two hamsters and a cat.
INTERVIEW
Future ambitions ?
Completing college and being able to join the working life. I would like to work in Government, plus I would like to travel to different parts of the world because it's impressive to learn from different cultures.
Describe yourself
I consider myself a hard worker who comes from a poor family. I am responsible, honest and fight for what I want besides being a very positive person too.
Personal Motto?
El que persevers alcanza (He who perseveres, achieves).
Favourite food ?
Pasta.
Favourite Music / Books ?
I like to listen to all types of music but especially pop/rock of the 80s and 90s and self-improvement books.
Do you have any pets?
Yes, I have five dogs, two hamsters and a cat.
What is the proudest moment of your life or most memorable day?
My last day at college was very memorable. We were able to share school activities and letters. It was very special.
Special Talents ?
Dance.
Any other interesting facts ?
I enjoy watching documentaries about Greek mythology and history.
* Back to Miss World 2011 Delegates:
Africa
|
Americas
|
Asia & Oceania
|
Caribbean
|
Europe