Buyankhishig Unurbayar (Mongolia) | Miss World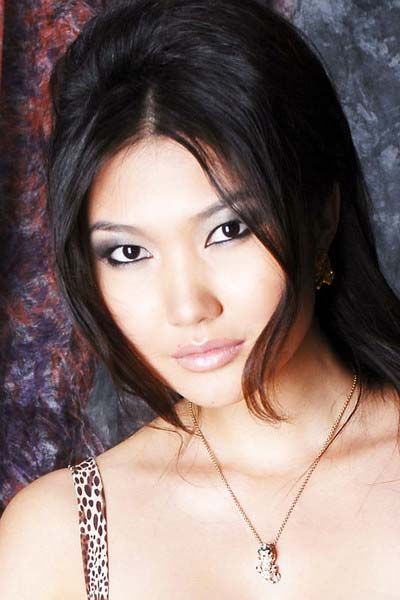 Miss World 2011
Candidates | Contestants
Profile
Miss Mongolia
Buyankhishig Unurbayar
Age: 21
Height: 1.77m
Hometown:
Language(s): Mongolian, English & Korean
BIOGRAPHY
Buyankhishig is currently studying international journalism at university. In her free time, Buyankhishig runs a small shop which sells souvenirs, gifts and special events for young couples. She hopes to one day expand the business. Hobbies include: playing the piano, singing, dancing, painting and reading.
INTERVIEW
Tell us a little something about your Country ?
The capital of Mongolia has a vast land, full of untouched nature to be proud of. It has an amazing long history, its unique culture and beautiful language, breathtaking views of nature and its many animals.
Future ambitions ?
I want to become one of the most talented businesswomen in Mongolia; to run a small shop.
Describe yourself
I am an ambitious girl with lots of dreams and goals. I hope to make a bright future for myself. I am just an ordinary Mongolian girl with a warm heart and one day I want to be able to help the people of this world and make a change.
Personal Motto?
While I am still young I wish to be recognised around the world and bring my name and country's name out to the world.
Favourite food ?
My favourite food is traditional food such as buuz, friend bansh and tea with milk. I especially love the food my mother and grandmother cook for me because I can taste the love and care in the food.
Favourite Music / Books ?
My favourite book is 'The Secret'. The main reason for this is it gives me inspiration, optimism and confidence. I love reading as it expands my knowledge. I prefer reading a book to watching films because I can imagine the main characters and the plot in my own way. I enjoy listening to piano solos.
Special Talents ?
Painting, singing and dancing.
* Back to Miss World 2011 Delegates:
Africa
|
Americas
|
Asia & Oceania
|
Caribbean
|
Europe