Claire Busuttil (Malta) | Miss World 2011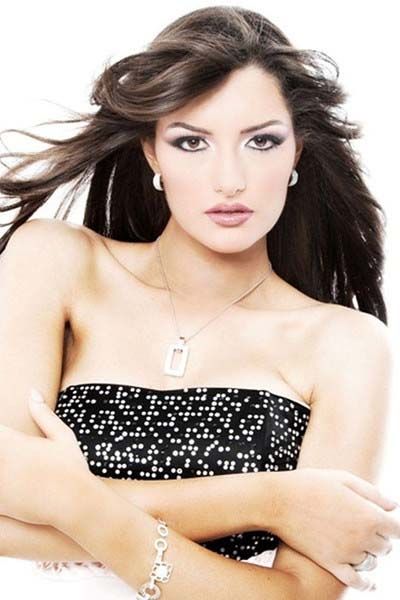 Miss World 2011
Candidates | Contestants
Profile
Miss Malta
Claire Busuttil
Age: 22
Height: 1.73m
Hometown: Valletta
Language(s): Maltese & English
Notes: Claire Busuttil is the reigning Miss World Malta 2011.
BIOGRAPHY
Claire has a strong interest in the Japanese culture and her current occupation is a sushi chef. However, she hopes to begin a degree in medical science in the near future. Hobbies include: working with children, martial arts and archery.
Interview
Tell us a little something about your Country ?
Malta is a small but very beautiful, unique and exclusive island. Zabbar is very rich in history and it's the only town in Malta which has a museum for itself.
Future ambitions ?
To study the Japanese language and to gain a degree in medical science. Also, to have a family.
Describe yourself
An adventurous, outgoing, unique individual who is always willing to try new things and always ready to face challenges.
Personal Motto?
Whatever you want in life, work for it, believe in it and you will surely get it.
Favourite food ?
Sushi.
Favourite Music / Books ?
I love Disney songs and 'Harry Potter' books.
Do you have any pets?
Yes, I have two birds and one sugar glider.
What is the proudest moment of your life or most memorable day?
During secondary school, I performed for the first time in a school play. It was a memorable day.
Special Talents ?
I cannot say I have a specific special talent but I know I am capable of doing many things and enjoy challenging myself in everything.
Any other interesting facts ?
I love birds. I love children. I love Japanese culture.
* Back to Miss World 2011 Delegates:
Africa
|
Americas
|
Asia & Oceania
|
Caribbean
|
Europe