Sophie Jones | Miss Wales 2010 Finalist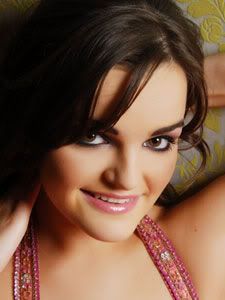 Miss Wales 2010 Beauty Pageant

Candidates
Name: Sophie Jones
Age: 17
Hometown: Holywell

Bio: I am currently studying Mathematics, Biology, Chemistry and Business Studies at A Level at St Brigid's School in Denbigh. After Sixth Form, I hope to go to university to do a Joint Honours Degree in Business Studies and Psychology and eventually set up my own business. I believe myself to be ambitious, hard working, always willing to help and I always try my best to succeed. In the future I would love to travel the world to experience different cultures and be able to appreciate the natural wonders of the world. I have a keen interest in fashion and really enjoy photography. I thoroughly enjoy dancing and in my free time I attend 'The Whitton Morris School of Dance' to study Ballet at Advance Level and Modern dancing at Intermediate Foundation level. Music is a great passion of mine, whether it be listening to anything from Motown, recent chart music and classical to playing the piano and saxophone. Taking part in the Miss Wales competition has given me the opportunity to meet new people and build my self-confidence whilst also raising money for such a wonderful charity – The Joshua Foundation. The journey so far has been amazing and I cannot wait to visit Cardiff in June to take part in the final of Miss Wales 2010!
* Contestants:
Batch 1
/
Batch 2