Laura Minahan | Miss Wales 2010 Finalist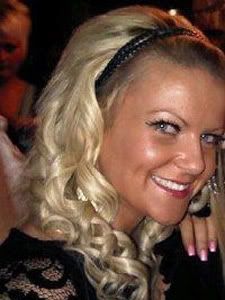 Miss Wales 2010 Beauty Pageant

Candidates
Name: Laura Minahan
Age: 24
Hometown: Caerphilly

Bio: I am a fun, bubbly, outgoing and ambitious person. I am currently living and working in Caerphilly as a Store Manager for Get Connected. I am very much a people person and love my job as I get to meet different people everyday. I have worked very hard from the age of 16, after having to look after myself at this age living on my own and supporting myself I am very proud to have got as far as what I have today with no support and guidance. My passion is dancing, after doing my G.C.S.E and teachers course in dancing I am a fully qualified dance teacher. When I was living in Merthyr I would visit all the local primary schools teaching children of all ages and I continued this by doing an after school classes in the local leisure centre. It would be a dream come true to be able to open my own dance studio to give children a place to go and to express themselves. Dance helped me to express myself and I always had that to look forward when I had no one and nothing else. It is amazing to be part of The Joshua Foundation and being able to make a real difference in childrens' lives. All the hard work everyone has done already is amazing and if it makes a difference to one person for one day all the hard work is worth it! I am extremely proud and very excited to be a part of Miss Wales and will strive myself to make my country very proud of me!
* Contestants:
Batch 1
/
Batch 2