Angharad Robinson | Miss Wales 2010 Finalist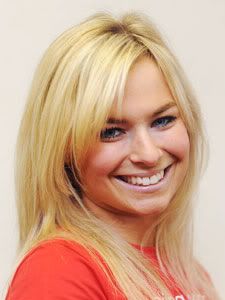 Miss Wales 2010 Beauty Pageant

Candidates
Name: Angharad Robinson
Age: 22
Hometown: Cardiff

Bio: Hi, I'm Angharad, Annie to my friends, well to everybody really. I'm a third year dental student in Cardiff based in the Heath hospital. We've had two years of academic work but this year we have started treating patients. I love the personal interaction that this brings. I have lots of hobbies, music probably being my favourite. I play the piano, violin and I sing. I enjoy going to the gym and swimming. I entered this competition because someone I know suggested that I would be really suited to the role of Miss Wales and all its challenges. I love the idea of 'beauty with a purpose' because I find it very fulfilling raising money and encouraging others to raise money for such good causes. I started doing voluntary work at 14, visiting O.A.P. homes. I then enrolled with Mencap, where I befriended a teenager with learning difficulties. When I was 18 I spent a year learning sign language and I hope that this will prove useful in my future life. I love the country of Wales and feel extremely patriotic. I would relish the opportunity to represent my country and at the same time raise awareness and money for charity.
* Contestants:
Batch 1
/
Batch 2