Kayleigh Jenkins | Miss Wales 2010 Finalists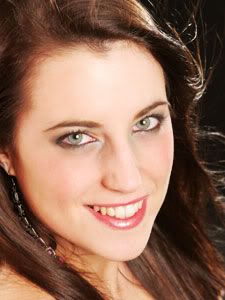 Miss Wales 2010 Beauty Pageant

Candidates
Name: Kayleigh Jenkins
Age: 22
Hometown: Merthyr Tydfil

Bio: I have never been a very academic person, but growing up as a child i always knew I wanted to be a nurse. When my mum became ill when I was 15 years old this made me even more determined to work hard and succeed in my dream. I worked hard at school and was accepted at university to study a degree in Children's Nursing. I was determined to pass. Wearing my cap and gown on graduation day was amazing because I knew how hard i worked for that day. Now I am working as a qualified Children's Nurse in Merthyr Tydfil, it's a rewarding job and I love working with children. I hope to raise as much money as I can for the Joshua Foundation, which is such a fantastic cause. I hope to raise as much as I can for the children who are helped by this charity. It is such a pleasure to be the current Miss Merthyr Tydfil, I am really enjoying the whole experience and I am really looking forward to the up coming Miss Wales final. I hope my Mother would be proud. To become Miss Wales would be amazing; I think all the finalists would agree that it would be such an honour to represent our country at Miss World. Losing my mum at 15 was the hardest thing in my life, but I want to inspire people to see that no matter how hard your life is, if your determined enough you can make your dreams happen.
* Contestants:
Batch 1
/
Batch 2