Alize Mounter | Miss Wales 2010 Finalist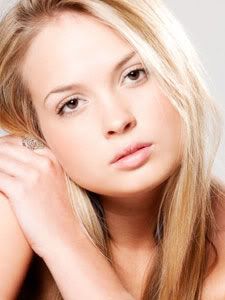 Miss Wales 2010 Beauty Pageant

Candidates
Name: Alize Mounter
Age: 21
Hometown: Beddau

Bio: I am 21 years old, and since leaving school with straight A's and B's in my GCSE's and A-levels, I have worked very hard and achieved a lot. I have been building and gained valuable experiences and insights of the wider world through travel and work, especially in the model, acting and fashion industry, where I have built an extremely good and reputable career for myself. In September I will be carrying out another important ambition of mine, which will be going to university at degree level. I have been accepted by the best university in Wales and some of the best universities in London, so my career options are imminent for becoming a bachelor of Arts for the Journalism, Drama and Media industries. I currently work as a distributor and advertising director for fashion label Runway Clothing, I am also a professional fashion and commercial model, and classify myself as an ambassador for the Joshua Foundation after taking part in Miss Universe GB and Miss Rhondda Cynon Taff. I have used my links with the fashion industry and great organisation skills to raise awareness and as much money as possible for charity, through large successful charity events and fashion shows. I am a very kind and loving, yet extroverted person with a lot of integrity and drive to succeed. I am extremely ambitious, hardworking, vivacious, thoughtful and caring. I inspire to be the best I can be, and believe to have also inspired others. My long-term goal is to have my own fashion label and to donate as much of the proceeds as possible to charity, after loosing close family to cancer, this is a personal aspiration of mine. I am therefore honoured to be a Miss Wales finalist and to be representing Rhondda Cynon Taff, I am extremely proud to be welsh and I am a very worthy representative for my country, there would be no other dream for me than to fly the flag for Wales at Miss World.
* Contestants:
Batch 1
/
Batch 2