Katie Press | Miss Wales 2010 Finalist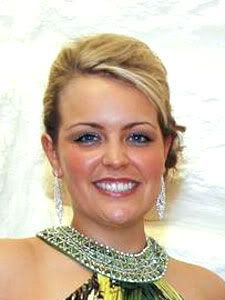 Miss Wales 2010 Beauty Pageant

Candidates
Name: Katie Press
Age: 19
Hometown: Barry

Bio: I'm an easy-going and friendly person, who is a strong believer in fairness and equality; I don't like to judge. My nicknames are 'Cuddles' and 'Smiler' which I think explains a lot. I left my welsh-speaking school with 12 GCSE's including A's in English Literature, History and Drama. I then went on to complete my Animal Care qualifications through my love of animals. I am now studying Child Care full-time in a nursery, which I love very much, but am still working in Countrywide- a pet supplies store – at weekends. My aims and aspirations in life are to be a nursery manager or primary school teacher. I also desire to open my own animal rescue centre for those in desperate need. I enjoy singing, dancing, acting and horse-riding, and have been successful in all. I have several mottos that I follow on a daily basis, one of which being 'live every day as if it's your last'. I have had a fantastic time so far, during the Miss Vale of Glamorgan event, throughout my fundraising for such an excellent cause as the Joshua foundation, and am extremely excited for the experience that the Miss Wales 2010 event will bring.
* Contestants:
Batch 1
/
Batch 2