Jade Williams | Miss Wales 2010 Finalist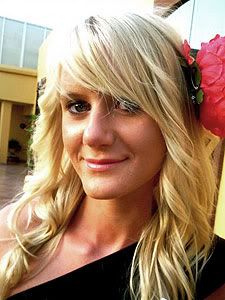 Miss Wales 2010 Beauty Pageant

Candidates
Name: Jade Williams
Age: 17
Hometown: Ammanford

Bio: I am 19 years old and live in a small village called Dyserth in North Wales. I am currently working in a local hairdressers and am close to qualifying as a stylist, and I love my job as I love to make people look and feel great, it is so satisfying when people walk out with a big smile on their face, there is nothing more rewarding than making someone smile! I love to socialize with friends, watch movies and of course shopping and chocolate! I would say I am girly but there is also a different side to me I love to snorkel and dive and I'm very interested in marine biology, aquatic life and conservation. I love the Welsh countryside and enjoy taking long walks to appreciate the beautiful country that we live in, it would be an absolute honour to be an ambassador for Wales and to win would be a dream come true. I have never done anything like this before but my regional heat gave me so much confidence, I met some amazing people and to know that we are all raising money for such a fantastic charity, the experience will give us some truly outstanding memories I am so glad to be a part of it and can't wait for Miss Wales 2010!
* Contestants:
Batch 1
/
Batch 2