Melinda Elvenes | Froken Norge 2010 (Miss Norway) Contestant
Miss Norway 2010 or locally known as Froken Norge 2010 beauty pageant will take place on June 26 at the Sole Hotel and Herregaard in Noresund. The winners will be chosen by votes from the viewers and by the judges.
Miss Norway 2009 / Froken Norge 2009
winners will pass on their titles at the end of the event.
The new winners will be the next representative of Norway at the
Miss Universe
2010 beauty pageant on August 23 to be held in
Las Vegas, Nevada, USA
and in
Miss World
2010 contest.
Name: Melinda Elvenes
Age: 23 years
Location: Oslo
Place of birth: Botswana - Mauna
Interests: Dance - this hangs well together with special talents. Dance is something I've been doing since I was little. At the moment I do not dance, but it is good in me for it. Expression wise, I've gone over to being a model. This is something I've learned to love as much as I did dancing. Besides I have no other talents.
Tell us a little about yourself: Currently I work as a waitress at the Hard Rock Cafe, in addition to volunteer in an organization where women and children are the focus. I have a Bachelor's degree in development studies and think that in five years, I have a master's degree in social work and works with women and children living under difficult circumstances. In my spare time I train and is so much I can with my boyfriend and close friends. As a person I am outgoing and looking very positive for life.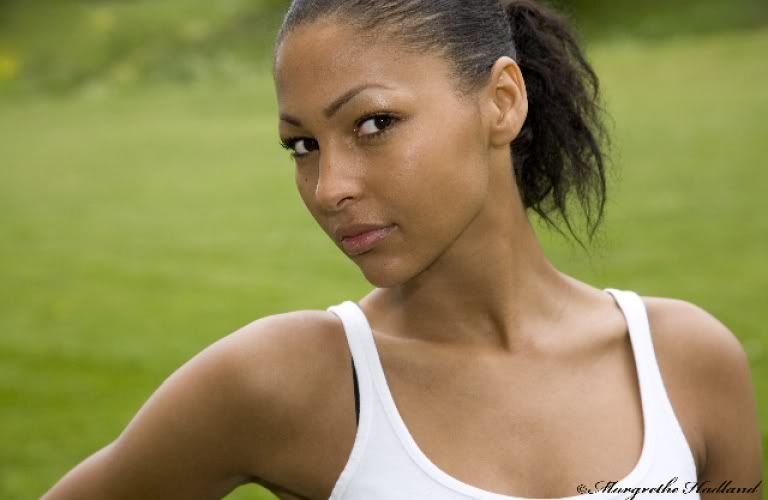 *
Miss Norway 2010 / Froken Norge 2010 Contestants