Laura Morris | Miss Wales 2010 Finalist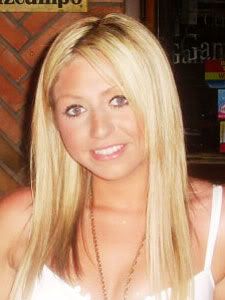 Miss Wales 2010 Beauty Pageant

Candidates
Name: Laura Morris
Age: 22
Hometown: Swansea

Bio: I am a bubbly 22 year old from Swansea, who is absolutely delighted to be taking part in Miss Wales in June. I am very patriotic, proud of my Welsh heritage and believe that I could become an excellent ambassador for Wales. am currently working as a teaching assistant in my local school, which I thoroughly enjoy. Everyday I am able to help the children progress with their development, milestones and create new learning experiences. I absolutely adore working with children and have therefore taken on a new role on weekends as a child support worker, where I will be able to make such a difference to these children and families and help cater for their individual needs. In my spare time I enjoy socialising with my friends, salsa classes and attending my local fitness centre, as I firmly believe a "healthy body is a healthy mind." My ambition is to volunteer as a special constable within my local police force, as I would love to help reduce crime and the fear of crime within my community. I'm very excited to be a part of Miss Wales and raise as much money and awareness for the Joshua Foundation as possible.
* Contestants:
Batch 1
/
Batch 2