Charmaine Lewis | Miss Wales 2010 Finalist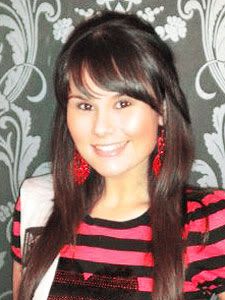 Miss Wales 2010 Beauty Pageant

Candidates
Name: Charmaine Lewis
Age: 21
Hometown: Swansea

Bio: I'm 21 and born and bred in Swansea, so am absolutely thrilled to be an ambassador for my city! I'm having such a fantastic year and it would be a dream to further this to go on to represent Wales. I currently work in the DVLA and hope to further my education next year by embarking on a degree course in Criminology and Social policy, with the aim to become a victim support officer in the future. I had a fantastic time at the Swansea regional round and am looking forward to meeting more great girls and raising more money in aid of 'The Joshua Foundation'. Miss Swansea has been such a confidence boost and has had an enormous effect on my life. So far this year I've had the opportunity of appearing on the front cover of Swansea Life magazine, drawn the half time raffle at a Swans home game and also made public appearances at a care home in Ystrygynlais. Although for me the most rewarding part of being Miss Swansea is having the opportunity to share my story of how I went from being an over weight teenager to losing the weight and building up the confidence to go for the competition. I've been lucky to have my story featured in 'Fabulous' magazine (The News of the world Sunday supplement) and also the 'Wales on Sunday'. The feedback I've had from girls struggling with their weight has been phenomenal and for me that has been the best prize of all, knowing that I have inspired and given hope to girls where they feel alone in their situation.
* Contestants:
Batch 1
/
Batch 2