Margo Midwinter | Miss Wales 2010 Finalist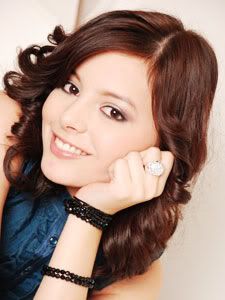 Miss Wales 2010 Beauty Pageant

Candidates
Name: Margo Midwinter
Age: 19
Hometown: Port Talbot

Bio: I would describe myself as a hardworking and focused person. I would love to be able to showcase Wales to the world and experience this once in a lifetime opportunity. I decided to enter for Miss Wales after distributing food and aid to the flood victims in the Philippines in 2009. I'm currently in my second year of University, studying Law (LLB). My hobbies are singing and dancing. I've had the opportunity to perform in many festivals across Wales with one of the most unforgettable moments being when I danced for the Queen's Golden Jubilee in the Glamorgan Festival of Youth and Community Service, Margam Park in 2001. I've also performed in the Human Race Marquee, South Wales Police Festival and Swansea Bay Racial Equality Festival as well as many others. In 2008 I was awarded Best Youth Award by Filipino Community Wales because for over 10 years I have participated in these events, raising money for charity and expanding communities' culture awareness. As a result of my leadership skills I have now been the youth leader for the past two years. This has allowed me to experience meeting new people and working with others together united.
* Contestants:
Batch 1
/
Batch 2