Andrew Western is Mister Wales 2010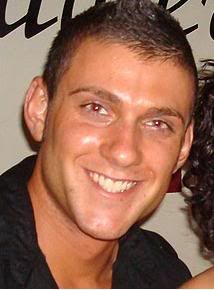 22 year old Andrew Western from Cardiff was crowned as the new Mister Wales 2010 held on June 26 at the St David's Hall in Cardiff. He will go to the next edition of Mister World if the pageant is held during his reign. Stuart Jones and Jamie Parry were second and third, respectively.



Andrew Western's Bio:
I am 22 years of age, born and raised in Caerphilly and recently moved to Cardiff Bay in 2009. I work as a full time Health and Safety Information Consultant and also part time as a Bar Tender in the Traveller Rest. I have a passion for health and fitness and have come to learn that feeling great on the inside far outweighs looking perfect on the outside. I like to keep myself in the centre of a large cirlce of friends and ensure that the saying...work hard and play harder is successfully achieved.