Gemma Lewis | Miss Wales 2010 Finalist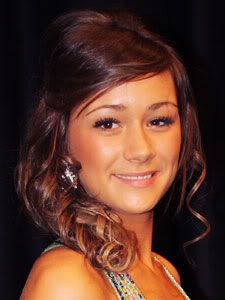 Miss Wales 2010 Beauty Pageant

Candidates
Name: Gemma Lewis
Age: 21
Hometown: Llanelli

Bio: I am 21 years old and I'm currently working as a care worker for the elderly. When I first started working as a care worker I didn't really think that I would enjoy it but the more time went on, the happier I became. Knowing that I am making a difference in someone's life and helping them cope means the world to me. Not many people can say that they love their job, but lucky for me I can. Raising money for The Joshua Foundation really opened my eyes to how much more I could do to helping those in need. The Joshua Foundation is a great charity and is something I am definitely going to keep supporting in the future. My real passion in life is beauty, and by entering this competition I am hoping that it is going to lead me in the right direction. Walking out onto the stage for the first time in Miss Carmarthenshire was just absolutely breathtaking and the experience is one that is going to stay with me for a lifetime. At first I was so nervous, but after walking out and getting that adrenaline rush proved that it's definitely something that I want to keep on doing. Winning Miss Wales would be absolutely amazing and as everyone says it would be a dream come true and for me it really would be all my dreams coming true.
* Contestants:
Batch 1
/
Batch 2