Jamie Williams | Miss Wales 2010 Finalist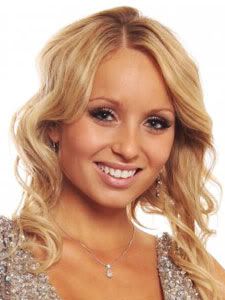 Miss Wales 2010 Beauty Pageant

Candidates
Name: Jamie Williams
Age: 23
Hometown: Powys

Bio: I am 24 years old and I am thrilled to be one of the three girls representing Powys in the Miss Wales 2010 final. I am currently training to be a primary school teacher on a graduate training scheme basis, working at a local school. Although, once this is completed I am also going onto complete a graduate social working course. As well as this, in my spare time I enjoy spending quality time with my family, reading, keeping fit and modelling. I am most fortunate to have been able to appear on a range of magazines, such as Chat and That's Life! I am also currently embarking on a part-time fitness course which I manage to fit in at weekends and evenings. I am very much enjoying raising funds for The Joshua Foundation, which I believe is a very worthwhile charity. I am also most looking forward to meeting new people and taking part in a unique experience during The Miss Wales 2010 process. It would be a dream come true and an honour to represent my country in the Miss World contest.
* Contestants:
Batch 1
/
Batch 2