Jessica Hartman (USA) wins Miss Intercontinental 2011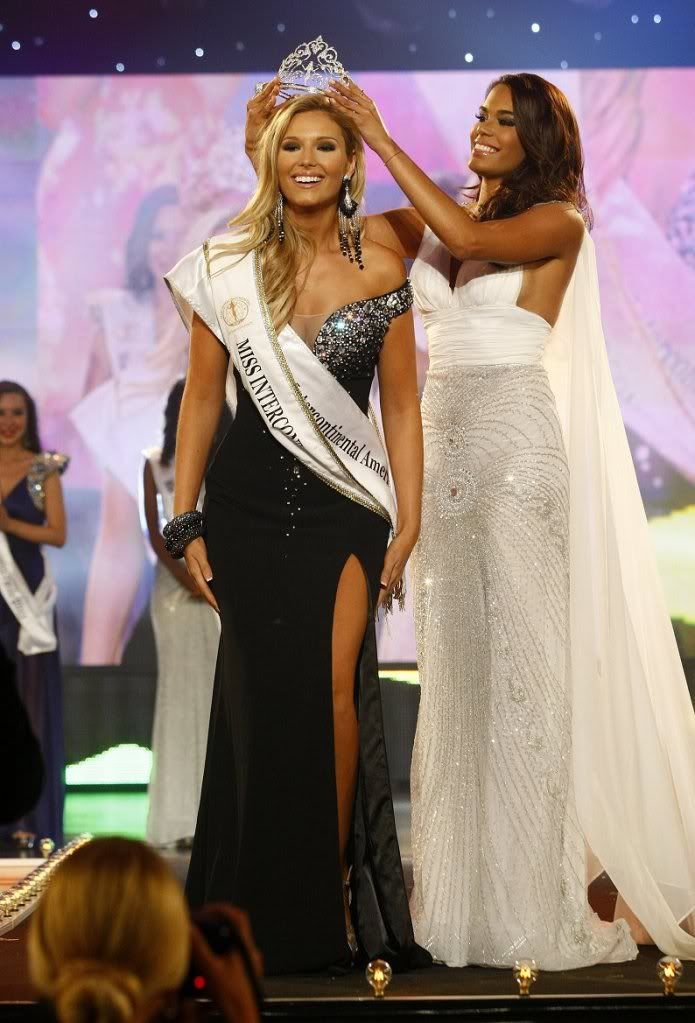 20 year old Miss United States, Jessica Hartman was recently crowned as the new Miss Intercontinental 2011 during an international competition held last October 6 at the Circus Theater in Orihuela in Spain. Crowning her was the outgoing Miss Intercontinental 2010, Maydelise Columna from Puerto Rico.

Standing 5'10" tall, Jessica Hartman is Miss Colorado USA 2010 and 3rd run-up in Miss USA 2010.

Miss Ethopia, Bethlem Hailu Legrese won the Miss Intercontinental Africa. Miss China, Gong Rui won Miss Intercontinental Asia. Miss USA, Jessica Hartman won the Miss Intercontinental Americas. Miss Spain, Gloria Martinez won the Miss Intercontinental Europe and Miss Jamaica, Chavoy Gordon won the Miss Intercontinental Caribbean.

Miss Congeniality 2011 award went to Miss Egland, Stefanie Hodson. Winner of the Best Body Shape was Miss Uruguay, Patricia Callero. And the Miss Photogenic was awarded to Miss Martinique, Kathlyn Desire. The Best National Costume award was given to Miss Peru, Silvana Vazquez.

Rest of the top 15 Semi-Finalists:

- Miss Bolivia, Pamela Nunez

- Miss Uruguay, Patricia Callero

- Miss India, Ipsita Pati

- Miss Korea, Ye Seung Ying

- Miss Portugal, Olivia Ortiz

- Miss Russia, Ksenia Frelova

- Miss Cuba, Darmaris Aguiar

- Miss Puerto Rico, Chanty Vargas

- Miss Mauritius, Laetitia Darche

- Miss South Africa Tia Amore Fourie

This year, Miss Intercontinental is celebrating it's 40th year. It is said to be the most expensive crown in pageantry. It has 720 diamonds, one big diamond of 51/2 carats included water from the yellow river and with a total of 21 carats. It is named Oriental Holy Water and worths three million yuan (361,446 US dollars). The Crown was designed by FUQI CHINA and was inspired by water, the source of life, representing the natural beauty and purity of women. The design of the crown signifies the strenght and the power and includes the woman of beauty.

Spanish flamenco dancer Rafael Amargo, Carlos Baute a Venezuelan singer and the Asturian gaita player José Ángel Hevia and his band were the guest performers for the show which was hosted by the Spanish actress and singer Maria Abradelo, and TV celebrities Marcela Ortega and Jorge Ugarte.