Erin Cummins - United States | Miss World 2011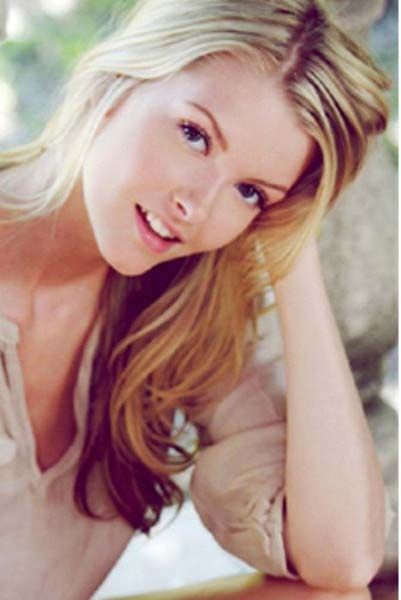 Miss World 2011
Candidates | Contestants
Profile
Miss United States
Erin Cummins
Age: 19
Height: 1.77m
Hometown: Seattle
Language(s): English
BIOGRAPHY
As a student, Erin plans to continue her education and study marine biology. She is passionate about animals and nature and hopes to one day open her own shelter. Her hobbies include: surfing, snowboarding, horse riding and cooking. Her favourite dishes to cook are fajitas and cookies!
INTERVIEW
Tell us a little something about your Country ?
I live in a small farming community, surrounded by incredible mountain views and not far from the Pacific Ocean. The USA is a place where I have the opportunity to live my dreams.
Future ambitions ?
I hope to one day have my own business because I want to have the chance to live out my dreams every day. I would like to build a company that combines my love of animals and my passion for nature.
Describe yourself
I'd say I am a positive, genuine, down-to-earth kind of girl that is aspiring to chase down all her dreams. My life is hectic and I wouldn't have it any other way!
Personal Motto?
Always live life to the fullest!
Favourite food ?
My favourite cuisine is Mexican food.
Favourite Music / Books ?
Music: house, hip-hop, rock and indie. Books: Stephen King and any mystery or Sci-Fi novels.
Do you have any pets?
I love animals and in the future I'd love to donate my time to opening a shelter. I grew up with all kinds of animals around, and I currently have a young kitten and a golden retriever.
What is the proudest moment of your life or most memorable day?
My most memorable moment was the time I've spent in Italy, it is such an amazing place! Meeting the people, learning the language and getting to know the culture was awesome! My favourite cities are Geneva and Rome.
Special Talents ?
I learned how to sew from my mother and she learned from hers. It used to be something many women knew how to do but now it's much less common. I like to design clothes and when I get new clothes, I sometimes make them different.
Any other interesting facts ?
I love to cook! I watch the Food Channel all the time and if I see anything that looks good, I'll give it a shot. My best dish is chicken fajitas and for desert I love to make Nutella crepes or cookies.
* Back to Miss World 2011 Delegates:
Africa
|
Americas
|
Asia & Oceania
|
Caribbean
|
Europe