Shona Damster - Miss Universe Great Britain 2010 Finalist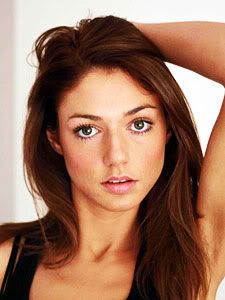 Miss Universe GB 2010 Beauty Pageant
Miss Universe Great Britain 2010 Contestants

Shona Damster
Age: 24
Hometown: Edinburgh

BIO: After my A-levels I went to study at the Mary Reid International School of Beauty, graduating with a diploma in Beauty, Body and Holistic Therapies. During my studies I worked in the hospitality industry, organising various corporate functions, events and parties, and worked by my way up to the position of assistant manager. In this role I was given the chance to take part in some fantastic fundraising events, helping to raise money for charity. I have been modelling for a few years now and love every aspect of it, however more recently I have taken a behind-the-scenes role and helped in the organisation of fashion shows, the choreography and the training of the models. I recently helped to organise the PETA charity show, the BSFXmodel launch fashion show and Ubergirl final. From a young age I found out i was dyslexic which caused me to have difficulties learning at school, however the best part about being dyslexic is it teaches you to learn your strengths and weaknesses very quickly - I can say honestly i would make a terrible politician or accountant! But I know I'm a great motivator - I'm good with people from all walks of life, I listen well and when faced with a difficult situation I make the best of it. My ambitions in life are to do as much as I can, see as much as I can, experience what the world has to offer and hopefully leave a meaningful footprint.
* Miss Universe GB Candidates:
Page 1
/
Page 2