Selina Butterfield | Miss Universe Great Britain 2010 Finalist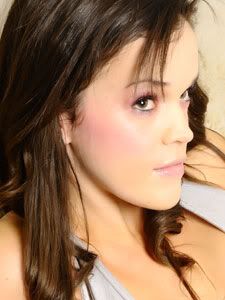 Miss Universe GB 2010 Beauty Pageant
Miss Universe Great Britain 2010 Contestants

Selina Butterfield
Age: 26
Hometown: London

BIO: My main objective is to be a good role model, encourage people to better themselves and spread a good message to those they meet. I work in finance and spend my spare time travelling, mentoring to break down cultural barriers and improve career aspirations along with staying fit doing sport. From working in financial services and Investment Banking, I have promoted the message of integrity in business at the corporation you work in as well as in your personal life. In my teens, I had a virus that cost me my Olympic dreams and looked like my Career too but I made a determined comeback from scratch to what I have achieved now. I have done two round the world trips and on these along with the reading programmes and skills sessions I do for children coming up through education, I focus on this message that regardless of background and history, you can turn round every negative and forge your future in to something positive, to be open minded, optimistic, value and live life. I am a qualified parachutist, scuba diver, been to Stage school and done various extra work and music videos along with modelling for the last few years. Miss Universe GB 2010 is an honour to compete in alongside all the other wonderful girls who promote good life messages and outlooks, it would be incredible to be a selected GB representative.
* Miss Universe GB Candidates:
Page 1
/
Page 2