Emily Frowen | Miss Universe Great Britain 2010 Finalist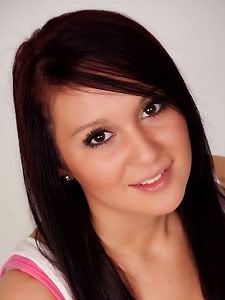 Miss Universe GB 2010 Beauty Pageant
Miss Universe Great Britain 2010 Contestants

Emily Frowen
Age: 19
Hometown: Pontypridd

BIO: I'm not your typical girlie girl. Studying animal management at Pencoed College, I spend most of my days in a pair of wellies and jeans getting down and dirty with all number of animals from mice to pigs or snakes. In the future I hope to become a vet, and travel the world helping with conservation work to help save near extinct animals. You are also likely to find me at the local farm riding my horse or preparing racehorses for a race. When it comes to taking the stage, I really enjoy kicking off my wellies and overalls and donning on a pair of heels to show my more girlie side. I have always had a passion for fashion and really enjoy being creative and artistic in my job as a visual merchandiser, a job that I have worked hard to get for three years. My two different career paths highlight how diverse a person I am, which I believe makes me a strong role model for younger girls. I want to show all girls out there that its good to be different and that hard work and determination will always get you what you want out of life.
* Miss Universe GB Candidates:
Page 1
/
Page 2