Farah Sattaur | Miss Universe Great Britain 2010 Finalist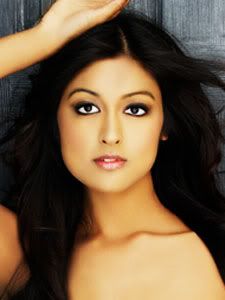 Miss Universe GB 2010 Beauty Pageant
Miss Universe Great Britain 2010 Contestants

Farah Sattaur
Age: 24
Hometown: London

BIO: I'm proud to be a part of Miss Universe GB. I'm half Filipino and half Guyanese and have always possessed a passion for performing from a very young age. When I was eleven I started singing with my two sisters, which grew to performing at family events, festivals, competitions and at a charity event to help raise money for Great Ormond Street Hospital. I graduated in 2008 with a BA in Performing Arts. Since then I have pursued a career in modelling and acting. I won my first pageant, Miss Teen Philippines, in 2002. I then came second in Miss Asian Beauty Queen 2009, competed in Miss England 2009 and won Greater London at Miss Earth England 2009. I find taking part in beauty pageants great fun as you get to meet new people doing what you love. One of my dreams has always been to win a national beauty pageant title and be able to represent our country internationally with style, grace and intelligence. I have always been known for my enthusiasm, outgoing personality and strong work ethic and I wish to use this to promote and represent my title the best way I can. My aspirations are to be happy, healthy, successful and to become a great role model for women everywhere wanting to increase their confidence and achieve excellence.
* Miss Universe GB Candidates:
Page 1
/
Page 2