Nicola Jay | Miss Universe Great Britain 2010 Finalist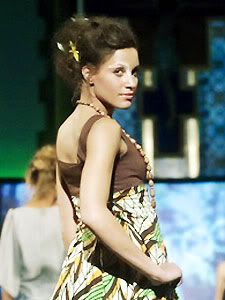 Miss Universe GB 2010 Beauty Pageant
Miss Universe Great Britain 2010 Contestants

Nicola Jay
Age: 24
Hometown: Brighton

BIO: I am 24 years old and my main ambition in life is to smile and have fun. I have lived in Dubai, London and the USA through my promotional and modelling jobs over the last 6 years, which has given me the opportunity to meet absolutely amazing people and see great things. I am a good natured friendly, bubbly, happy person, who spends most of her time either travelling, doing yoga, out with my friends, or if the weather is too horrible, going horse riding. As a Miss Universe GB finalist I am working on my keep fit. It is an honour to even be in the running so one has to make the most of it I guess! Chasing the dream is my motto, and nothing is accessible unless you try, so here I am.
* Miss Universe GB Candidates:
Page 1
/
Page 2