Natalie Mitchell | Miss Universe Great Britain 2010 Finalist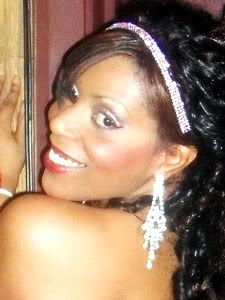 Miss Universe GB 2010 Beauty Pageant
Miss Universe Great Britain 2010 Contestants

Natalie Mitchell
Age: 27
Hometown: Huddersfield

BIO: I am a beautiful, model presenter and young businesswoman seeking adventure. I am an outgoing, sassy, loving, creative, confident and very ambitious person. I live life to the full and I love trying new things. Beauty pageants and Performance arts have taken over my life and I love it. I have also been lucky enough to turn my passions into a career. I became a dancer, model and performance artist from an early age and trained as a Dance Choreographer to set up my small business called The Flight Dance Company. I have taken part in on stage at festivals shows and I have taken part in a number of beauty pageants and am currently Miss Motors F1 Black Britain 09/10, Miss Congeniality Intercontinental London 09 and hopefully one day Miss Universe GB! I'm a very fit sporty person who enjoys yoga, pilates, dance, ballet and street arts. I am not a big fan of the gym, if I do go it tends to be to use the steam room! Like most ladies, I love to do lunch, shop and pamper myself. I enjoy taking long bubble baths, watching DVD's in bed and having nights out with my friends. My future ambitions are to be a success, to try my best at everything I do, to be a courageous role model and to truly shine. I would love a career in the media, TV presenting and to be more active in fundraising for charity.
* Miss Universe GB Candidates:
Page 1
/
Page 2