Nadia Ageli | Miss Universe Great Britain 2010 Finalist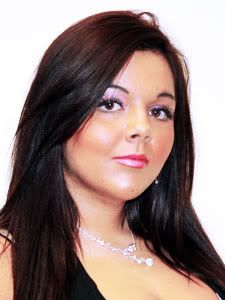 Miss Universe GB 2010 Beauty Pageant
Miss Universe Great Britain 2010 Contestants

Nadia Ageli
Age 18
Hometown: Cardiff

BIO: I am very loud, bubbly and fun to be around. Ever since I was a young girl, I wanted to be a professional wrestler. At the age of 14 I started training at a local training school and then at the age of 16 I decided to move to Swindon to follow my dream. At first it was very scary and I found it hard but I knew that if I really wanted to be a wrestler it was something I had to do. I have been training ever since and compete in the character, Nadia Sapphire, wearing pink fluffy boots and a skimpy skirt and top. Last year, I applied for Miss Swindon and my love of beauty pageants began. I finished as a runner-up which is something I never thought I could do as I was a lot bigger than the other girls in the competition. In July last year I suffered a serious knee injury, which meant that I couldn't wrestle and have had to move back to Cardiff to recuperate. I have now had surgery on my knee and am back in training to return to wrestling later this year, although I haven't entirely missed out as I have been involved in the wrestling events in Swindon playing the role of an assistant general manager. I am excited about being in the Miss Universe GB final and have a lot of plans for the future including travelling around the world, doing professional modelling, wrestling and showing curvy girls that they can be big and beautiful. I want to get as far as I can with wrestling by giving it 100%.
* Miss Universe GB Candidates:
Page 1
/
Page 2