Kimberley Cooper | Miss Universe Great Britain 2010 Finalist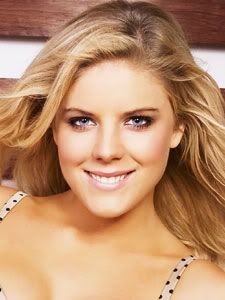 Miss Universe GB 2010 Beauty Pageant
Miss Universe Great Britain 2010 Contestants

Kimberley Cooper
Age: 21
Hometown: Kent

BIO: To date, my main achievements include gaining 8 GCSE's and 3 A-Levels in Dance, PE and Sociology. These grades have enabled me to gain a place at Roehampton University to study a degree in Sport and Exercise Science. Whilst at university I have worked part time as a photographic, catwalk and promotional model for various different brands including Selfridges, Apple Bottom Jeans, Elle Macpherson lingerie, Isabella Christiensen evening wear and Caprise swimwear. Within the past year I have also entered into modeling competitions winning the titles of Miss Photogenic UK, Miss TW Steel UK and Miss Fresh Photographic (as part of Miss England 2009). My hobbies include spending time with friends and family, travelling to different countries, as well as taking part in sports such as dance, tennis, swimming and gymnastics. I have danced from a young age and have previously taken part in theatre productions and dance shows across the country. I am fully trained in ballet, street dance, modern, contemporary and jazz. My main aim in life is to be happy and to live every day to the full. I would love the opportunity to travel the world to experience different cultures and help those less fortunate than me. I plan to continue modelling now that I am coming to the end of my studies at university, as this is something I am very passionate about.
* Miss Universe GB Candidates:
Page 1
/
Page 2