Alicia Farah | Miss Universe Great Britain 2010 Finalist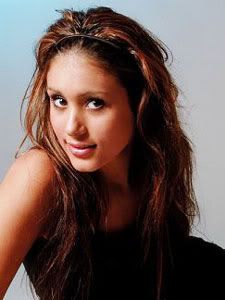 Miss Universe GB 2010 Beauty Pageant
Miss Universe Great Britain 2010 Contestants

Alicia Farah
Age: 21
Hometown: Middlesbrough

BIO: I am currently undertaking an apprentership in accountancy, which I hope will lead me on a successful career path. I like to try new things, even if they scare me, because when opportunities arise I know that if I don't jump at it, I will regret it later. I'm a real drama queen! My passion is drama and I hope that one day I will be able to become an actress. In my spare time I attend drama lessons and hope to start a full time course from September. I enjoy spending time with my family and friends and like most girls, I love fashion, clothes, shoes, make-up and generally all things girlie. I consider myself a down to earth girl who is fun to have around. I am a pretty confident person and think it is important to believe in yourself. I find it very easy to make friends and I love meeting new people. I am excited about meeting all the other finalists and making lots of new friends during the Miss Universe GB competition.
* Miss Universe GB Candidates:
Page 1
/
Page 2