Mhairi Brown | Miss Universe Great Britain 2010 Finalist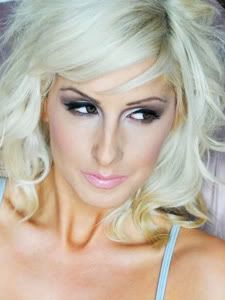 Miss Universe GB 2010 Beauty Pageant
Miss Universe Great Britain 2010 Contestants

Mhairi Brown
Age 24
Hometown: Glasgow

BIO: My name is Mhairi Brown, I am 24 years old and I live in Bothwell, Glasgow. I have really enjoyed my Miss Universe Great Britain journey so far and I have been able to meet people from all different backgrounds and communities. I currently work with Life Skills; a company committed to getting people back into work and help sustain their employment. I have a great passion for life and people and I find it incredibly rewarding helping others build confidence and realise their potential. My father is the Lanarkshire Chairman for the Princes Trust charity; he is my inspiration and has always actively encouraged me to get involved with charitable organisations to help raise funds and awareness where possible. I feel that it is important for young people to become more involved in charitable events and I am dedicated to continue to work with those less fortunate than myself and feel that through Miss Universe GB competition, I can continue to send out positive messages and reach a greater audience.
* Miss Universe GB Candidates:
Page 1
/
Page 2