Claire-Louise Catterall | Miss Universe Great Britain 2010 Finalist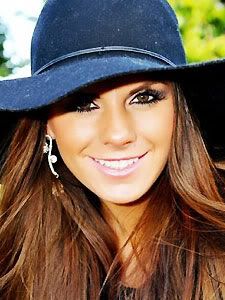 Miss Universe GB 2010 Beauty Pageant
Miss Universe Great Britain 2010 Contestants

Claire-Louise Catterall
Age 24
Hometown: Flintshire

BIO: I have travelled the world on modelling jobs as well as representing my country in the World Model competition. I started competing in beauty pageants from the age of three and through them have been able to raise a great deal of money for charities. At 17 I worked with the renowned Random Dance Company in London and choreographer Wayne McGreggor. In the last few years I have won Miss Cannes Film Festival 2010, Miss Flintshire 2009, Miss Fashion TV World Tour, Top Model Of The World (WBO), Miss Intercontinental (WBO) and Miss Hawaiian Tropic International in Las Vegas 2007. I trained at the Zoe Natheson School of Film Acting London and I am now at the Manchester School of Acting. In 2009 I made my film debut as a leading actress in Terror Nation, written and directed by Shane Darren Mather for Masochist Pictures. I wthen appeared appear in The Perfect Love Song, a film directed by music producer Samuel Victor. After winning Miss Flintshire in 2009 I was asked to be part of The Evening Leader News Team, and started writing a regular column for the paper. I am due to appear in Bill Little's new film production Realm of Darkness playing the Angel of Death. I have also recently finished filming for Bonded by Blood directed by Sascha Bennett which is due for release later this year.
* Miss Universe GB Candidates:
Page 1
/
Page 2