Debbie O'Toole | Miss Universe Great Britain 2010 Finalist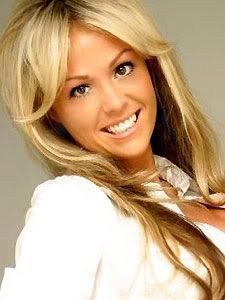 Miss Universe GB 2010 Beauty Pageant
Miss Universe Great Britain 2010 Contestants

Debbie O'Toole
Age: 24
Hometown: Liverpool

BIO: I am an ambitious, outgoing and bubbly person who loves living life to the full. I am friendly and love meeting new people. I like to dance, act, sing and model and generally love performing. I am passionate about fashion and always take pride in my appearance. I enjoy keeping fit and healthy, so I tend to exercise up to three times a week by either swimming or jogging. As a professional commercial and swimsuit model, I have travelled the world on different model assignments and appeared in a number of magazines and newspapers. I have taken part in a number of beauty pageants and have represented England in Miss Hawaiian Tropic International 2008/09, and won the world title in Las Vegas. I have also won Miss Liverpool 2009, Ms Planet Beach England 2009, and was placed second runner-up in Miss Swimsuit USA England 2009 the world final. My ambition is to be successful in whatever career path I choose and live a happy and healthy life. I would also like to use my success to help others who are less fortunate than me.
* Miss Universe GB Candidates:
Page 1
/
Page 2