Victoria George-Veale | Miss Universe Great Britain 2010 Finalist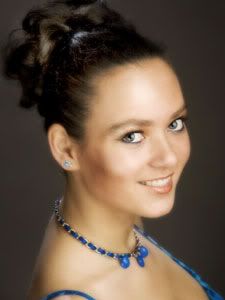 Miss Universe GB 2010 Beauty Pageant
Miss Universe Great Britain 2010 Contestants

Victoria George-Veale
Age: 18
Hometown: Cardiff

BIO: I left school with 11 GCSE's, mostly A*'s and A's followed by AS Physics and 3 A Levels. My ambition is to become a successful actress for film and television. I am currently taking a gap year during which I am studying drama part time at the Royal Welsh Colleage of Music and Drama. I have recently gained a supporting role in an S4C drama and filmed an ITV commercial for Western Power. Music plays a major part in my life. I play oboe, sing and study ballet. Singing has given me opportunities to raise money for charities e.g. singing solo for the Paralympic homecoming, solo for the BBC Red Hot Aids charity concert televised worldwide, Noah's Ark Appeal and Guide Dogs for the blind. Working with children is very important to me as I have a genuine interest of being a good role model. I began running my own dance school at 16yrs and hold classes for 6-13yr olds who have just enjoyed being filmed for S4C television. Others describe me as determined, hard working, optimistic, fun loving, courteous and won't be defeated. I adore world travel and wish to continue exploring different cultures, food and people. Our world is very beautiful and am passionate about saving our environment. Being a finalist in Miss Universe GB has placed me in a priviliged position to enable me to extend my work with the children of The Joshua Foundation. I am looking foward to making new friends and would promise to be a reputable and empathetic ambassador.
* Miss Universe GB Candidates:
Page 1
/
Page 2