Naquelle Campbell | Miss Universe Great Britain 2010 Finalist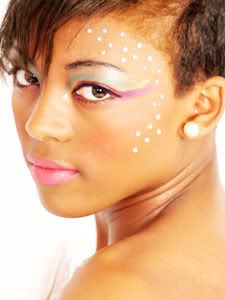 Miss Universe GB 2010 Beauty Pageant
Miss Universe Great Britain 2010 Contestants

Naquelle Campbell
Age 18
Hometown: London

BIO: I am an enthusiastic, confident and artistic individual. I am currently studying fashion & clothing and am an aspiring model. I think my family background makes me stand out from the crowd. I teach street dance and work in River Island as a Visual Merchandiser in my spare time. I have a real passion for the fashion & modelling industry and would some day love to work as a high fashion model in this competitive industry along side my inspiration Eva Pigford. I love posing in front the camera and am always posing in front of the mirror. I am an intelligent, reliable, strong and ambitious individual, who strives to reach my career goals. I am happy to take constructive criticism so I can use it to better myself. My favourite hobbies/interests are modelling, swimming, styling people, dancing, reading autobiographies, illustrating, singing, taking photos and strutting down the catwalk. I love illustrating designs and researching the latest fashion trend. I am unique and enjoy learning new skills and knowledge. My life evolves around fashion and modelling. Part of being a model is keeping up with the latest fashion trends and statements, whilst wearing them. Modelling is not just being a pretty face, it is about what I can bring with myself.
* Miss Universe GB Candidates:
Page 1
/
Page 2