Claire Beard | Miss Universe Great Britain 2010 Finalist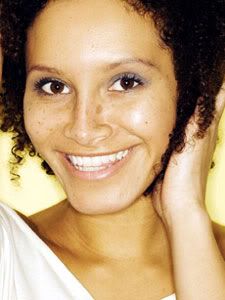 Miss Universe GB 2010 Beauty Pageant
Miss Universe Great Britain 2010 Contestants

Claire Beard
Age 22
Hometown: Bristol

BIO: After growing up in a creative environment I went on to Study 3D design: Spatial Design at University and achieved a first class honors. I have worked at an Architects in Bristol for 2 years and have been in numerous exhibitions and highly commended in an architecture competition as well as been published in Architects Journal. I feel it is very important to stay active, healthy and happy with the way you are. I am a keen cyclist, runner and kick boxer and in the past year have ran the Bristol 10k as well as the Cardiff Half Marathon, with hopes to run the London Marathon in the near future. I feel it is important to live and experience as much about your own and other cultures as possible. Whilst studying at university I was fortunate enough to study design at the university of Milan, Italy and it opened my eyes to a completely different approach to life, and gave me the opportunity to learn the basics of another language, and something I am passionate about continuing. In the future I aspire to help and influence others through design, creating enriching spaces for people to live and work in.
* Miss Universe GB Candidates:
Page 1
/
Page 2