Sophie Jones | Miss Universe Great Britain 2010 Finalist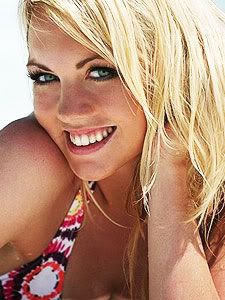 Miss Universe GB 2010 Beauty Pageant
Miss Universe Great Britain 2010 Contestants

Sophie Jones
Age: 20
Hometown: Swansea

BIO: I would describe myself as an outgoing, ambitious and sociable person with a passion for fashion. I am from South Wales originally where I studied my Foundation Degree in Art and Design and completed my A levels and GCSE's and I am now currently studying Fashion Contour at London College of Fashion, which I thoroughly enjoy. I hope to study a second degree in Modern History part time alongside my Fashion Contour Degree, which will be very rewarding. In my spare time I enjoy travelling, running, literature, history, fashion design and playing the piano. I also enjoy modelling and have taken part in various fashion shows and beauty pageants around the UK and also Internationally. I began modelling after winning the title of Miss Teen Queen UK 2007 and represented the UK in a pageant in Taiwan, since then I have won the title of Miss Swansea and last year competed in Miss Wales. In June I won two titles - Miss World Bikini Model 2009 and Miss Hotel Fortina Spa – both of which were held in Malta Over Christmas I travelled to Malaysia to compete in Miss Tourism International for one month, which was so much fun. In the near future I hope to move to New York for one year and also be successful in the Fashion Industry as a couture lingerie designer. I am very much looking forward to competing in Miss Universe GB, the opportunity to prove myself as a good ambassador for my country in Miss Universe would be out of this world!
* Miss Universe GB Candidates:
Page 1
/
Page 2