Emma Franklin | Miss Universe Great Britain 2010 Finalist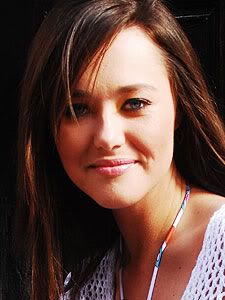 Miss Universe GB 2010 Beauty Pageant
Miss Universe Great Britain 2010 Contestants

Emma Franklin
Age: 23
Hometown: Pontypridd

BIO: For as long as I can remember I have had so much drive and so many ambitions that it is sometimes hard to imagine being able to fulfil them all in a lifetime. However, I have an incredibly positive attitude and approach each day as a gift. This attitude allows me to make the most of all the opportunities out there and to live my life to the full along with helping others to do so also. I have a keen intellect and a strong desire to learn all that I can, however I particularly enjoy history and politics. I have 7 GCSE's grades A-C, and 3 straight A grades for my A levels which were in Law, English Literature and French.I am currently studying History at the University of Glamorgan where I also hold the title of Miss University GB 2010. I am an ambassador for the Joshua Foundation - a wonderful charity that provides life experiences for children with terminal cancer. I have a very busy year ahead, as I am team leading for the Oz Experience this summer in Australia, and also visiting Lapland this Christmas with the families from the charity. This will really open my eyes and show me what the charity is all about and will most certainly be an experience that I'll never forget! I am really looking forward to the final of Miss Universe GB this May. Having done beauty pageants in the past, I'm sure I will meet lots of lovely and inspiring people along the way.
* Miss Universe GB Candidates:
Page 1
/
Page 2