Louise Hinder | Miss Universe Great Britain 2010 Finalist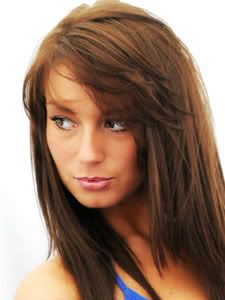 Miss Universe GB 2010 Beauty Pageant
Miss Universe Great Britain 2010 Contestants

Louise Hinder
Age: 19
Hometown: Swansea

BIO: I am 19 years of age and I have lived in Swansea all of my life. My main passion in life is modelling, which I've done since the age of 14, including promotional work all over the UK, taking part in a video of a photoshoot for an agency, various photoshoots with a number of photographers and even appeared as the cover girl on the August 2009 issue of Beauty Magazine. I'm the main face for the website of the well known clothing store Tempo and have taken part in beauty pageants including Miss Wales 2008 and Miss Earth UK 2009. I have taken part in a range of sporting activities including caving, kayaking, scuba diving and jet ski-ing. Another strong passion of mine is photography and I have achieved an A Level in this. I am also currently studying a Diploma in Childcare Learning and Development. I am planning on taking this to degree level next year so I can pursue my target of becoming a primary school teacher. I have learned a great deal of satisfactory skills throughout my work with children benefitting myself in leadership skills and enabling myself to co-operate with a younger generation. I feel honoured when I feel I've taken part in their learning and seeing a positive difference.
* Miss Universe GB Candidates:
Page 1
/
Page 2