Rachel Singh | Miss Universe Great Britain 2010 Finalist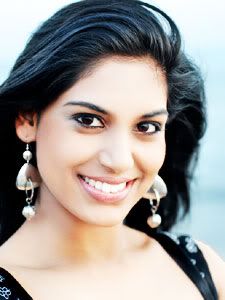 Miss Universe GB 2010 Beauty Pageant
Miss Universe Great Britain 2010 Contestants

Rachel Singh
Age: 22
Hometown: Hampshire

BIO: I am currently working as a health care advisor but I will go back to university next year to do a course in diet. I love my job as I believe this saying from (William A ward): 'three keys to more abundant living: caring about others, daring for others, sharing with others'. I played sport since the age of six, doing different types of sport including rock climbing, badminton and hiking. I can write and speak fluent English and two other languages but I also like to learn Spanish. I find it very easy to work with different people. I love kids and animals. I have a high regard for professionalism and dedication while in any industry. I enjoy learning from new experiences, people and places. I have a strong head on my shoulders and come with common sense and the drive to always succeed. I am hard working & provide 100% commitment to everything I do. I enjoy life and believe that you can have fun even with no alcohol or tobacco. I believe that everyone has knowledge that can add to your well-being. If you can take a little piece of each person and add it to yourself, it can make you a better person.
* Miss Universe GB Candidates:
Page 1
/
Page 2