Jennifer Welford | Miss Universe Great Britain 2010 Finalist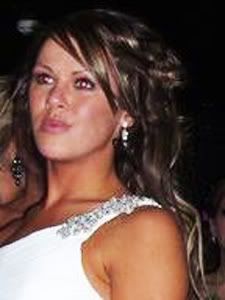 Miss Universe GB 2010 Beauty Pageant
Miss Universe Great Britain 2010 Contestants

Jennifer Welford
Age: 23
Hometown: Paisley

BIO: I strongly believe in the importance of education and experience. Everyday I make a conscious effort to develop as a person, learning as much as possible about myself and the world we live in. I have been fortunate enough to work with other cultures both close to home and further afield in places like Tanzania, Africa. I now have a better understanding of how to live a happy, fulfilled life and how much my own actions can affect the lives of others. The Miss Universe Great Britain experience is one that I am fully embracing; I see it as not only a personal challenge but a fantastic time to raise awareness and funds for my chosen charities. I am a health and fitness enthusiast and I hope to continue my education to pursue a career in Human Nutrition and Dietetics. In life I strive to be strong, happy and healthy in body and mind and I understand the importance of enjoying every day. Aiming for success in everything I do is my way of acknowledging the support of my family and friends. Becoming an ambassador for my country and a fantastic charity would be a huge honour and a reflection of everything I endeavour to be.
* Miss Universe GB Candidates:
Page 1
/
Page 2