Odilia Garcia - Peru | Miss World 2011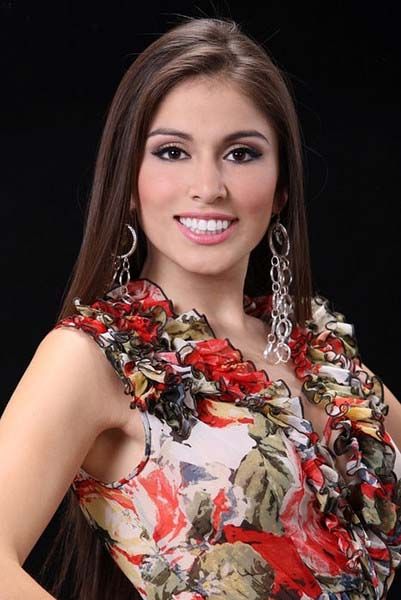 Miss World 2011
Candidates | Contestants
Profile
Miss Peru
Odilia Garcia
Age: 24
Height: 1.84m
Hometown: Lima
Language(s): Spanish, English & Catalan
Notes: Odilia Garcia was crowned Miss Peru Mundo 2011 during the Miss Peru Universo-Mundo 2011 beauty competition. She was also top 8 semi-finalist at Miss Earth 2007 pageant.
BIOGRAPHY
Odilia is studying law at University and intends on pursuing a career in international law. Odilia loves Peruvian home cooked food, going to the cinema, meeting new cultures and interpretative dancing.
INTERVIEW
Tell us a little something about your Country ?
Peru has honest, warm and hard working people who are rich in spirit and strive to raise Peru. It has a very important cultural and archaeological heritage like Machu Picchu which helps me keep in mind where I come from.
Future ambitions ?
I wish to develop myself as an international lawyer with success in NGOs.
Describe yourself
I am a very optimistic person with a great desire for self-improvement. I always place a lot of enthusiasm in everything I do and attempt to do everything in my power to achieve my goals in life.
Personal Motto?
Go ahead, visualising your goals with a positive mind, self-confidence, living life to the full and always respecting the rights of others.
Favourite food ?
I love Peruvian food, especially if it's homemade.
Favourite Music / Books ?
My favourite music is pop, house, classical and salsa music. I enjoy reading novels and personal growth books.
Do you have any pets?
Yes, I have a Collie named Lassie.
What is the proudest moment of your life or most memorable day?
My proudest moment was being told I had been accepted into university to study my desired career in law.
Special Talents ?
Interpretation, dancing and photography.
Any other interesting facts ?
I studied interpretation last year.
* Back to Miss World 2011 Delegates:
Africa
|
Americas
|
Asia & Oceania
|
Caribbean
|
Europe